From the St. Louis Business Journal.

By Jessica Holdman
 Updated 
---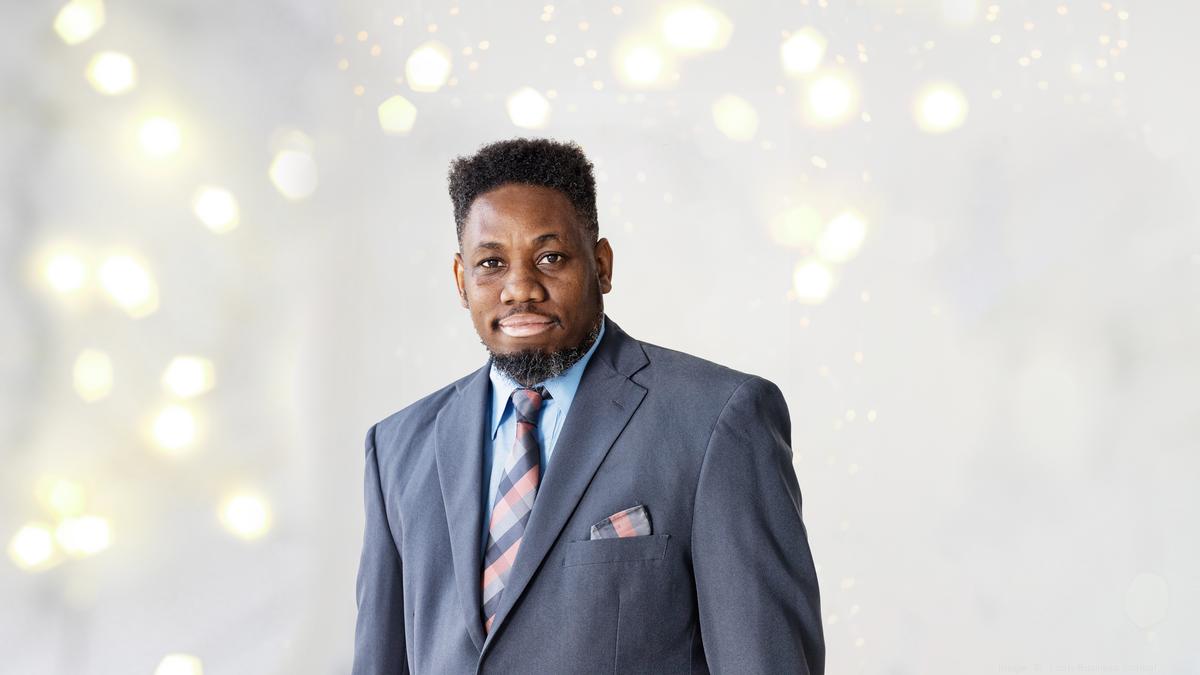 As housing manager for Justine Petersen, a U.S. Department of Housing and Urban Development-certified housing counseling agency, Randen Click oversees the company's first-time home ownership program, counseling customers on financial asset building and running the company's appraisal gap home mortgage program.
Before joining Justine Petersen, he worked for the Urban League of Metropolitan St. Louis, starting events like Financial Planning Day and The Financial Revolution that coach Black residents on issues like credit, savings and budgeting, homeownership and investments.
What was your top accomplishment in the past two years in regard to your diversity, equity and inclusion work? My top accomplishments in the past two years are being appointed chairperson for the Diversity, Equity, Inclusion & Justice committee at Justine Petersen and heading the ministry of DCC Impact with Diverse City Church. The DEI committee at JP's mission is to create a culture that invites and celebrates diversity by making sure our organizational mission aligns with inclusiveness and fairness. On June 25, JP hosted the first Black Homeownership Caravan Parade to spotlight the importance of Black homeownership and to bring awareness to the racial wealth gap due to decades of discriminatory housing practices. DCC Impact is a ministry at my church, "Diverse City Church," missioned to provide a safe space for members to embrace and express diversity. It provides an outlet for participants to heal by allowing them deal with their oppressions, turning their pain into positives.
What inspired you to tackle these issues? My career as housing counselor over
the last 10 years has allowed me to see the racial disparities impacting my community. I work directly with low-to-moderate income communities and I am able to notice the disadvantages they have when it comes to achieving homeownership and wealth. Being a Black man, I became aware that I too have been victim to those same disadvantages and have felt the need to do something about it. When issues such as the Mike Brown, George Floyd and other police killing situations happened, it only intensified my desire to start changing the negative narratives about my community.
Do you feel you're making progress when it comes to DEI initiatives? Why or why not? As a champion, I don't like to focus on seeing the results but letting the results speak for themselves. DEI is very challenging when it comes to changing mindsets of individuals, organizations and systems. I believe that each effort is a seed planted even if it doesn't grow immediately. Someone else may come and water the seed after I've planted it.
What are your goals for the next year? My goal for next year is to see that my organization, Justine Petersen, is ready on new challenges involving DEI and the work that they do. I am hoping by next year we can begin to express our celebration and awareness of DEI as an organization and be a beacon of light in our community when it comes to DEI.
What do you enjoy doing in your spare time? I enjoy time with family, singing karaoke, and I raise pet turtles.
What's something most people don't know about you? I am an open book when it comes to life experiences. This may be what most don't know about me because I'm an introvert at first until I get to know someone.
---
More about Randen Click
Title: Housing Manger
Company: Justine Petersen
Age: 43
Education: Bachelor's degree in Business Administration Management from American Intercontinental University; attending graduate school at Alabama University, pursuing a master's degree in Family Financial Planning
Family: Wife, Teresa Click; sons, Jyrus and JoSias Click
---