From the Washington University in St. Louis.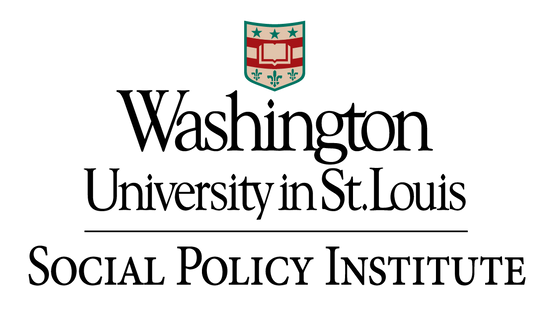 By Social Policy Institute • 
After an incredible 18-month engagement and 6-part event series, the Social Policy Institute and the Mastercard Center for Inclusive Growth honored the Inclusive Growth in St. Louis advisory committee on Dec. 7, 2021, at Justine Petersen's Greencubator. For only the first time in 18 months, the committee met in person to celebrate their accomplishments with members from SPI, Washington University leadership, Mastercard Center for Inclusive Growth, and Justine Petersen.
When we say we could not have done this event series without these individuals, we truly mean it. This group is actively engaged in making St. Louis more equitable and inclusive in their daily lives, and they brought incredible passion and commitment to their work on the committee as well.
Because of this committee, we hosted six virtual events, 60 local and national speakers, 450 public and private sector organizations, and more than 1,600 registered attendees. And most importantly, we identified specific policy and practice priorities to build a more inclusive St. Louis economy. These events produced new partnerships, collaboration and hope for our community.
We want to take a moment to thank this group again for their hard work and commitment to making St. Louis more inclusive. Though our official event commitment ended, our partnership will last forever…we have work to do!
Advisory Committee Members
Daffney Moore, Chief Opportunity Zone Officer, St. Louis Development Corporation
Dana Lorberg, Former Executive Vice President of Operations and Technology Product, Mastercard
Jackie Hutchinson, Executive Director, Consumers Council of Missouri
Jorge Riopedre, Executive Director, Delmar Divine
Kristy Klein Davis, Chief Strategy Officer, Missouri Foundation for Health
Megan Betts, Co-Founder of Northside Neighbors United & Neighborhood Leadership Fellow
Sheri Flanigan-Vazquez, COO, JustinePETERSEN
Sundy Whiteside, President of SLACO board, Co-Founder and current Co-Chair of the St. Louis Vacancy Collaborative
Social Policy Institute and Washington University Facilitators
Michal Grinstein-Weiss, Director, Social Policy Institute
Sarah Cowart, Communications Manager, Social Policy Institute
Martha Benduski, Communications Coordinator, Social Policy Institute
Eddie Lawlor, William E. Gordon Distinguished Professor Emeritus, Brown School at Washington University and Advisor for Social Policy Institute
Mastercard Center for Inclusive Growth Facilitators
Salah Goss, Senior Vice President of Social Impact North America, Mastercard Center for Inclusive Growth
Sandy Fernandez, Director, North America, Mastercard Center for Inclusive Growth
Dan Barker, Director, Research and Knowledge, Mastercard Center for Inclusive Growth