From the St. Louis Post-Dispatch

By Annika Merrilees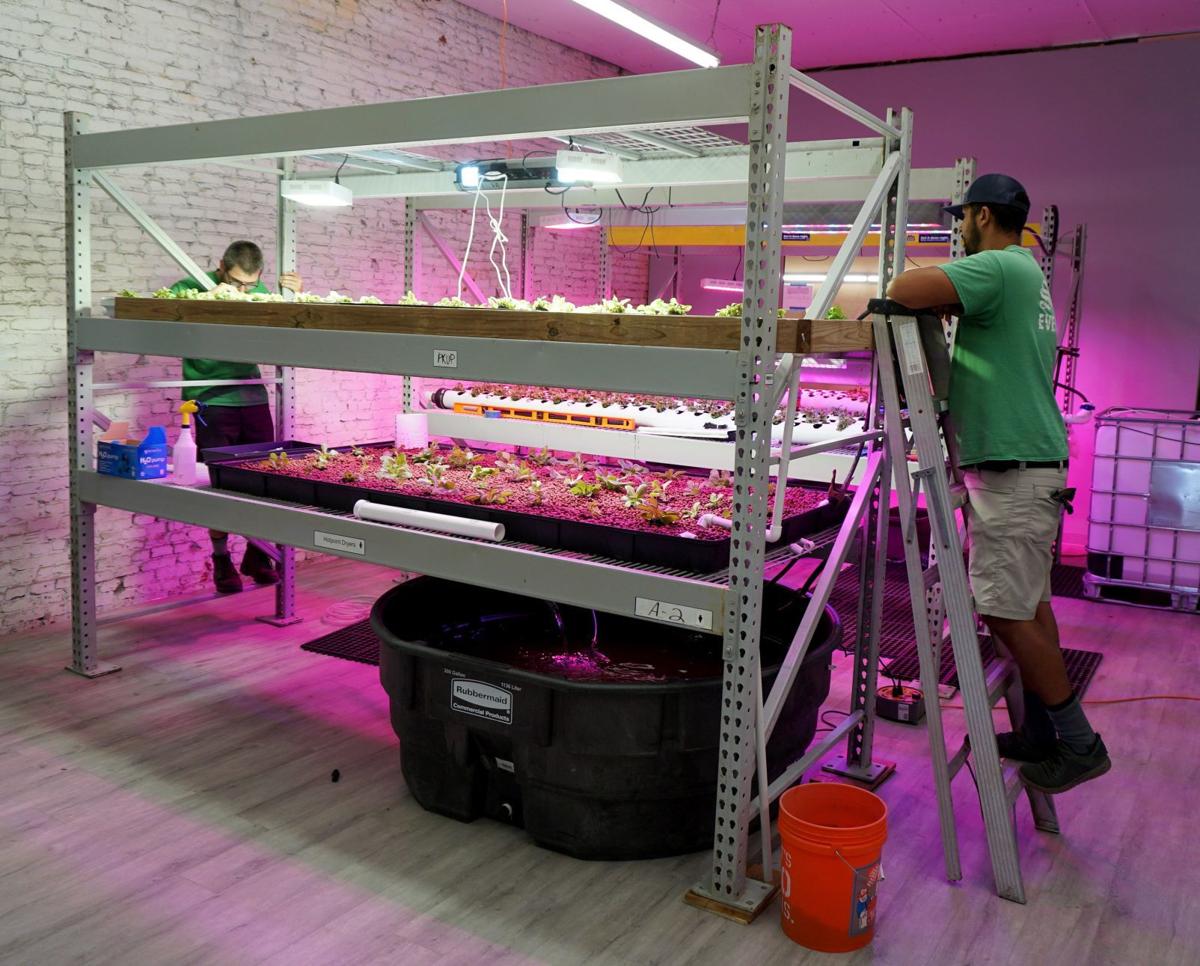 Three small businesses are sprouting up near St. Louis' riverfront, in a building dubbed the "greencubator."
In 2009, a factory north of downtown that printed labels and tags for food packaging relocated to Collinsville, leaving the space abandoned. The building was nearly sold to make way for a proposed new football stadium development, but when the NFL left St. Louis, Sev-Rend CEO Robert Williams Jr. was left without a plan for the property.
At the end of 2016, the nonprofit Justine Petersen accepted the building as a donation from Williams, and went about figuring out the best use of the space. Eventually an idea took hold: convert the building into a place for urban agriculture and food-based businesses.
After all of the attempts to develop the riverfront, said Galen Gondolfi, chief communications officer for Justine Petersen, "could it all of a sudden potentially become, you know, this Cortex on the riverfront? … And if not a Cortex, at least a hub for startup activity?"
The building at 1124 Lumiere Place Blvd. required major renovations. Justine Petersen received a $780,000 grant from the U.S. Department of Health and Human Services and a $480,000 grant from the Missouri Foundation for Health, and got to work on construction in the fall of 2017.
The William A. Kerr Foundation also contributed $200,000 to help with the rehabilitation of the property.
Today, the flooring has been redone, brickwork has been patched and electricity and plumbing are up and running. On June 27, a grand opening from 4 to 7 p.m. will showcase the three businesses that now call the space home.
Read the full article here:
Businesses putting down new roots in St. Louis' new 'greencubator'