---
Number 131                          August 13, 2021                                   St. Louis
---
National Black Business Month Spotlight: Foodlove Café Grand Opening in Kansas City, MO
Who doesn't believe in love at first sight – or in this case – love at first bite?!?
Foodlove Cafe was established in 2005 as a catering company in response to the demand for Chef Kim's unique fusion of French Cuisine Soul Food. Combining recipes from her two grandmothers, Chef Kim has created a whole new cuisine genre for the Kansas City "foodscape" and JP has provided the capital to literally "put the food on the table."  Owned and operated by the husband and wife dynamic duo of Kim and Clarence Cole, their bricks and mortar GRAND OPENING WAS TODAY, and going forward they will be open for lunch and dinner six days a week and offer breakfast on Saturday and Sunday.  CONGRATS CHEF KIM AND CLARENCE!
---
Small Business Legal Clinic Wednesday, August 18th! RSVP Today!
Does your small business have unanswered legal questions? Do you want the sage counsel of an attorney free of charge? Then your small business should register for our August 18th Legal Clinic. Brought to you by a concerted effort of Emerson, the Legal Services of Eastern Missouri and Justine PETERSEN, attorneys are available to meet, via a virtual format, with small business owners or would be small business owners to discuss myriad small business issues, ranging from insurance, to copyright concerns to discussing the fine print of leases and contracts.  The 30 minute sessions are pro bono and entirely confidential. RSVP today by contacting Shawna Collier at 
scollier@justinepetersen.org
 or 314.533.2411 x 136.
---
Charlie Times Two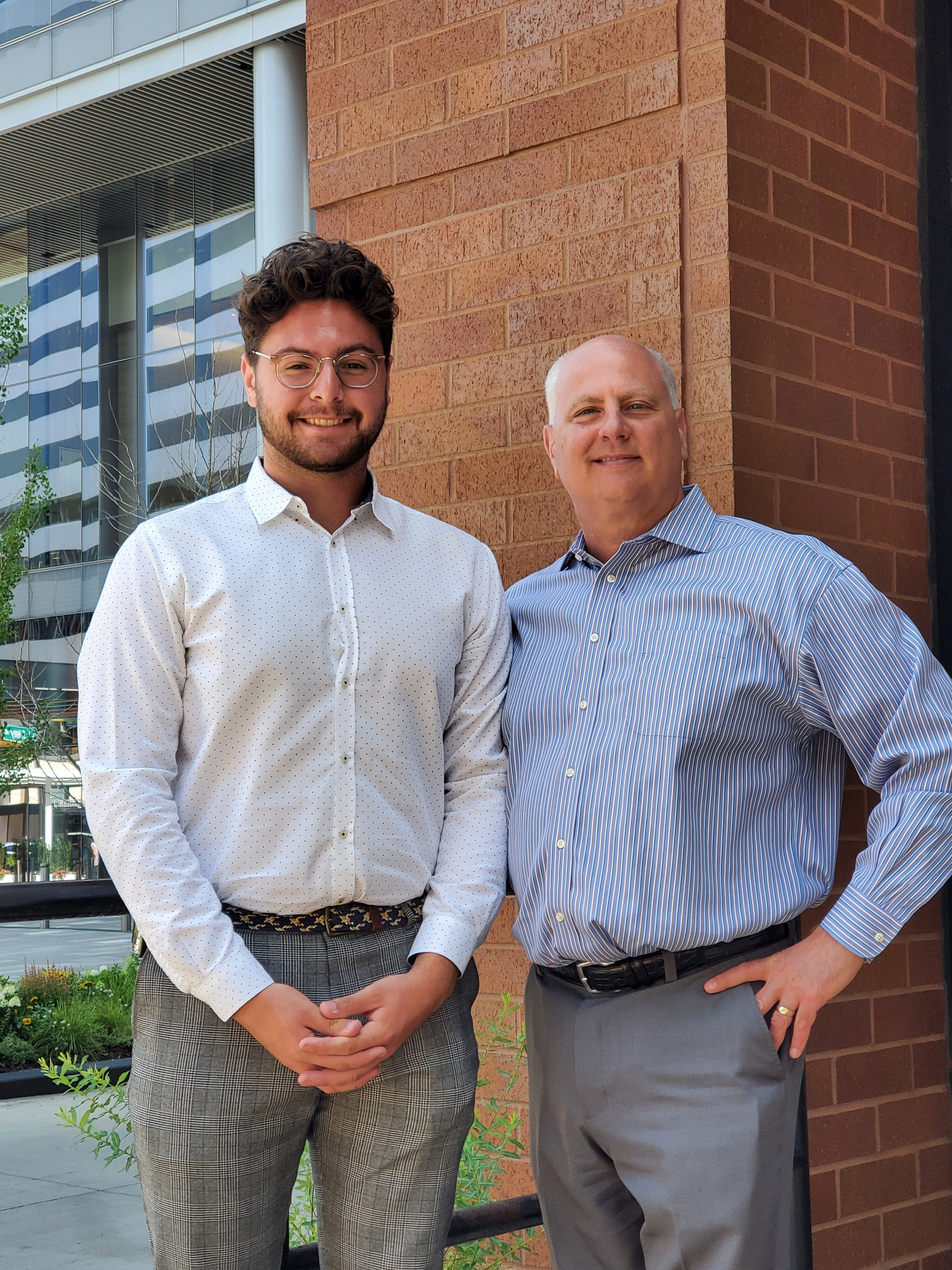 There's strength in numbers.  And two is better than one when it comes to "Charlies."  Justine PERTERSEN was blessed this summer with superstar intern Charlie O'Gorman, who assisted our small business clients with post-loan closing matters with the utmost dedication and hyper diligence.  Charlie came to JP as part of Associated Banks' Non-profit Intern Program directly tailored for lending organizations such as JP.  Charlie was joined by five fellow interns placed at CDFIs (community development financial institutions) throughout the Midwest.  Recently, Charlie met with Associated Bank's Charlie Cafazza to discuss their collective "Charlie experience."  Double thanks to both Charlies!
---