---
Number 97                            December 11, 2020                                   St. Louis
---
Dorfredia Williams Joins Justine PETERSEN Staff to Grow Peoria and Central Illinois Asset-Building Activity
Justine PETERSEN is proud to welcome Dorfredia Williams to our asset-building team!  A seasoned resident of central Illinois, Dorfredia worked in the University of Illinois Library System in Champaign for over 30 years before retiring and then "un-retiring" to begin her small business consulting business in Peoria.  As part of the second chapter of her "un-retirement," Dorfredia joins JP to advance our asset-building efforts in the Peoria area, where we have been active building our small business lending portfolio. As an asset-building counselor, Dorfredia will assist clients with credit building, microlending and first-time homeownership.  Welcome aboard Dorfredia!
---
Justine PETERSEN Staffer Chonda Aiello Serves on Roundtable for Missouri Global Entrepreneurship Week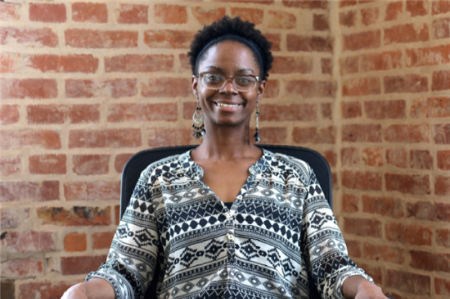 Recently, JP Director of Business Lending Chonda Aiello participated in a virtual roundtable discussion as part of Missouri Global Entrepreneurship Week.  With lead coordination by the Multicultural Business Coalition based in Kansas City, MO., Global Entrepreneurship Week celebrated its twelfth year of helping millions of people unleash their ideas to start and scale new businesses and connect to local resources.  Specifically, Chonda offered an overview of JP's small business products and services, emphasizing our comprehensive approach to asset-building, from raising credit scores, to opening and expanding small businesses, to first time homeownership.
---
Final Small Business Legal Clinic of 2020 Dec 17. RSVP TODAY!
Does your small business have unanswered legal questions?  Do you want the sage counsel of an attorney free of charge?!???  Then your small business should register for the December 17th Legal Clinic.  Brought to you by a concerted effort of Emerson, the Legal Services of Eastern Missouri and Justine PETERSEN, attorneys are available to meet, via a virtual format, with small business owners or would be small business owners to discuss myriad small business issues, ranging from insurance, to copyright concerns to discussing the fine print of leases and contracts.  The 30 minute sessions are pro bono and entirely confidential.  RSVP today by contacting Shawna Collier at scollier@justinepetersen.org or 314.533.2411 x 136.
---
Pandemic Plant Pic (yet "another" PPP)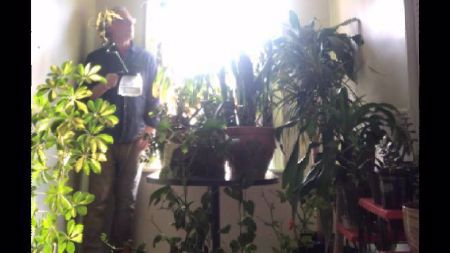 JP staffer Matt Chandler is taking on the Covid blues and seasonal affective disorder with essentially turning his kitchen into a verdant oasis.  It seems like it's working!  Look at the sunshine bursting through the window!  Now:  what are Matt's plans for the living room?  A carpet of sod?