---
Number 96                            December 04, 2020                                   St. Louis
---
JP Heralds Launch of New Fund through Collaboration with the Aspen Institute and Microfinance Impact Collaborative
The Aspen Institute and the Microfinance Impact Collaborative announced this week the creation of the Entrepreneur Backed Assets (EBA) Fund, which will strengthen the capacity of community-based financial institutions to lend to small businesses in low-income communities and those owned by people of color. The fund, which will create a secondary market for loans originated by community-based microlenders, has been launched with initial grant funding from the Citi Foundation, the Bill & Melinda Gates Foundation, and the Robert Wood Johnson Foundation. Microsoft Corporation and Woodforest National Bank are making the first capital investments in the Fund. A total of $8.75M in founding commitments have been made to this innovative solution.
Justine PETERSEN is proud to be a partner in the establishment and launch of the EBA Fund.  Robert Boyle, Founder and CEO of Justine PETERSEN notes, "The EBA Fund is truly innovative and could be transformational for microlenders nationwide. It's this very type of forward thinking and doing that will allow mission lenders to thrive."
---
Franchot Cunningham Celebrates 5 Year Anniversary with JP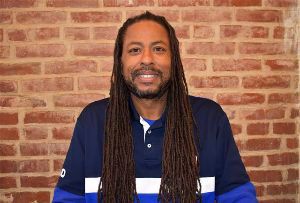 Franchot Cunningham is all things to all people at Justine PETERSEN.  This is not an exaggeration, this is the empirical truth.  Recently celebrating his 5 year milestone at JP, this is actually Franchot's second "tour of duty," as he originally was part of JP's real estate team nearly 20 years ago.  As an agent, Franchot helped build JP's robust housing department that first began as a HUD certified counseling agency.
Most recently, Franchot has assumed the duties of an Asset Building Counselor, assisting both individuals seeking to build their credit scores as well as small businesses seeking financing to start or expand.  Thanks Franchot for all that YOU do!  And here's to another 5 years of serving the community through your diligence and commitment at JP!
---
Justine PETERSEN and Local Bankers Present on OCC National Webinar Discussing the Role of CDFIs
The midwest team of the Office of the Comptroller of the Currency (OCC) recently assembled a webinar panel to discuss the role of CDFIs (community development financial institutions) in various facets of community development when paired with a banking partner.  Justine PETERSEN staffer Galen Gondolfi was joined by long standing bank partners Allan Ivie of Simmons Banks and Rob Schwartz of Busey Bank (pictured left to right above) to discuss both urban and rural opportunities for banks to partner with CDFIs.  The national webinar invited bank examiners and regulators to attend the webinar so that a better understanding of such partnerships could be understood from the regulatory perspective.  JP is grateful to both Allan and Rob for generously contributing their time, energy and spirit to the discussion.
---
Pandemic Potato Pic (yet "another" PPP)
We just can't enough of the many varieties of "PPP!"  Yup, we have the propensity for the profuse proliferation of all things PPP!  And this week it's the JP Potato Patch that decorates the berm between the sidewalk and parking lot to the rear of our office on N. Grand in St. Louis.  JP staffer Isaac Coney captured on the video the abundance that was recently harvested before the ground froze.  PPPerfect!!!!!!
---