---
Number 91                            October 30, 2020                                   St. Louis
---
Justine PETERSEN Awarded 2019 Illinois SBA Microlender Intermediary of the Year
Justine PETERSEN is proud to be recognized as the leading SBA Microlender in the state of Illinois for the fifth consecutive fiscal year. Delayed by the Covid 19 pandemic, the SBA typically announces the award in the spring following the end of the fiscal year.  According the SBA's formal announcement, "This award is presented to a SBA Microlender that leads SBA microlensing activity in Illinois.  Factors considered were total loan volume and historical performance.  For FY 2019, Justine PETERSEN was the lead SBA Microlender and has delivered 87 loans and over $362,000 to small businesses in Illinois."
Justine PETERSEN remains committed to serving small business in central and southern Illinois, and is excited about advancing efforts afoot in both the Peoria and Springfield markets.
---
JP Staffer Madelyn Murphy Attends Week-long Annual Fund Training Camp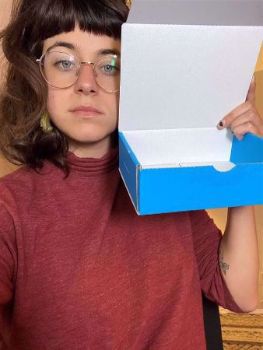 JP staffer Madelyn Murphy spent last week glued to her computer screen as she attended the virtual Annual Fund Training Camp led by the local St. Louis organization Let's Build Hope. Covid 19 couldn't keep resolute fundraisers and development professionals down, as they powered through the curriculum together via Zoom. Madelyn, who joined JP's development department within the last nine months, found the training to be an incredible and enriching occasion to practice her development skills, see new opportunities for fundraising efforts, and to meet and grow with some incredible fundraisers here in St. Louis (and beyond!)
Madelyn notes, "My major takeaway from this week: mission, mission, MISSION. I couldn't do this work (or find a week of 7 hour long zoom sessions surrounding fundraising, budgeting, and relationship-building interesting) if I wasn't intensely passionate about the JP mission. I'm looking forward to implementing some of these new skills and concepts and, of course, continuing to promote a mission of an organization I'm proud to be a member of."
And Madelyn adds, "The only downside – eye strain from 7 hour long daily zoom sessions. I was supposed to have blue lens glasses delivered (just in time!) this week, but as you can see life had different plans for me (eyeglass box photographed is empty). I'll be spending the weekend compiling what I learned… and nursing the ocular headache that won't go away."
---
Pandemic Pet Pic (the "other" PPP)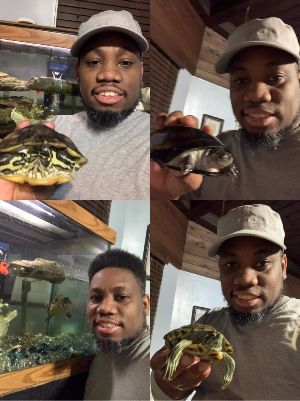 This week the Pandemic Pet Pic goes Plural:  PPPP!  More specifically, JP staffer Randen has provided a photo essay of his turtle housemates – three in total!  This reptilian power trio resides in a juggernaut aquarium centrally located in Randen's residence, allowing for constant interaction and non-stop stimuli.   Here's to Ms. Red Ear, Mr. Sideneck and Mr. Yellow Belly!  Slow but sure!!
---