---
Number 88                            October 9, 2020                                   St. Louis
---
Simmons Bank Grants Justine PETERSEN $10k to Advance Small Business Technical Assistance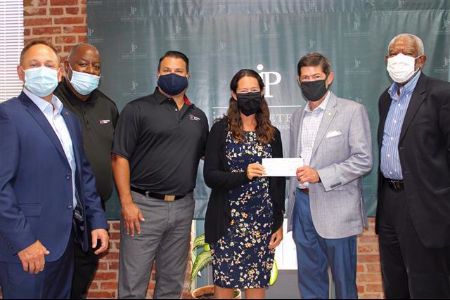 Justine PETERSEN recently accepted a $10k donation from Simmons Bank to advance various activities related to small business technical assistance.  Most specifically, the contribution from Simmons will support JP assisting PPP (Paycheck Protection Program) clients with navigating the PPP forgiveness process.  Additionally, Simmons Bank assistance will support the origination of microloans with local small businesses, with a focus on Covid-relief related loan programs.
Justine PETERSEN is most grateful to Simmons Bank for furthering its commitment to the mission of JP, having established a loan production office at our 1023 N. Grand location in St. Louis and provided leadership in the establishment and stewardship of our contractor loan fund.
---
JP Welcomes Practicum Student Rashida Namirembe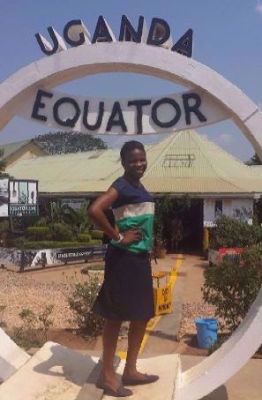 Justine PETERSEN is continually blessed with the presence and amazing skill sets of practicum graduate students from the Brown School of Social Work at Washington University in St. Louis. Rashida Namirebe has recently joined Justine PETERSEN to assist with various facets of our microlending intake process
An international student from the Masaka district in South Western Uganda, East Africa, Rashida is in her second year at the Brown School, and has a concentration in Children, Youth and Families.
"I like a lot about Justine PETERSEN," notes Rashida, "JP is a professional family with focused, hardworking, and determined staff. I am forever grateful for the learning opportunity offered to me as an intern student."
---
JP Staffers Participate in Virtual Prosperity Now Conference
JP Staffers, Cait Baker, Benjamin Feimer, and Tamra Thetford recently attended the national Prosperity Now 2020 Virtual Summit. They had the opportunity to engage with other groups from all over the country who are focused on improving clients' financial well-being.  Especially with the backdrop of COVID-19, staff reported that sessions on the intersection of financial and physical health and the intersections between place, social capital and financial health were particularly thought provoking and offered important learning and reflection opportunities.
---
Pandemic Pet Pic (the "other" PPP)
WARNING:  CUTENESS OVERLOAD!  Last week St. Louis not only  witnessed a harvest moon, but "Harvest" the most adorable miniature Australian Shepherd live at the JP office!  At 6 months and four weeks, Harvest locomotes from about 2 inches off the ground, and has the speed of a frenzied fur-ball.  JP staffer Isaac Coney is the proud big brother of Harvest and newly enlisted 24-hour playmate.
---