---
Number 103                            January 22, 2021                                   St. Louis
---
Justine PETERSEN Launches National Partnership with Consumer Education Services (CESI)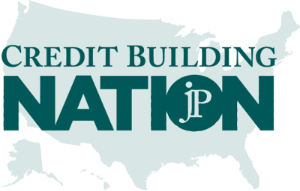 Justine PETERSEN recently launched a new partnership with Consumer Education Services Inc. (CESI), a national consumer credit counseling agency, as part of JP's Credit Building Nation program.  JP will provide CESI's clients who are enrolled in a debt management plan a Save2Build secured loan, an innovative product that helps reduce debt, create individual savings and build a stronger credit profile – an elusive combination for individuals struggling with consumer debt – and the critical elements for building financial health and wellness.  JP and CESI are piloting this partnership in Missouri, Massachusetts, North Carolina, and Ohio. Learn more here (https://creditbuildingnation.org/about/partners/)
---
Join Justine PETERSEN and Bank of America for Driving Impact Webinar #3 "Cash Flow Management & Working Capital"
Mark your calendars for Webinar #3 of Justine PETERSEN and Bank of America's Driving Impact Webinar Series!  Join BOA's Kurt O'Neal, Performance Manager, Small Business and George Bollozos, Small Business Banker, as they share information and ideas to help keep your business on track and growing by optimizing cash flow and exploring funding options and strategies.  The webinar is free and virtual.
RSVP clicking here!
Also, Bank of America Student Leaders Program Applications are Due Friday January 29

Every year, through the BOA Student Leaders program, BOA helps connect four St. Louis based community-minded high school juniors and seniors to employment, skills development and service. This year students will be awarded paid virtual summer internships with local nonprofits and participate in a virtual national leadership summit. The Student Leaders Summit focuses on skill building and creating a more civically engaged society.  Help spread the word!  And learn more here: Bank of America Student Leaders
---
WEPOWER Elevate/Elevar Accelerator Applications Now Open!
Our friends over at WEPOWER recently launched their application for the 2021 Elevate/Elevar Accelerator! Elevate/Elevar will take your business to the next level by centering curriculum, connections, and capital! The E/E team is looking for Black and Latinx founders of for-profit companies that are committed to St. Louis and creating living wage jobs.
Find the application here. Application is open from 1/18-2/5!
---
Justine PETERSEN Welcomes Kristo Baricevic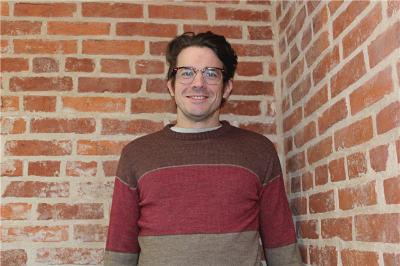 It's a New Year with new faces at Justine PETERSEN!  Kristo Baricevic joins our compliance department, bringing seasoned experience in systems operation and the like.  As Compliance Associate, Kristo will be knee deep in the preparation and review of loan documents, and will also contribute to overall database management.  Outside of the office, Kristo enjoys music, art and food (the lattermost, though, is also a staple pastime at the JP office for most).  And:  he drives a station wagon adorned with bumper stickers, which is also welcome at JP.